It is possible to get history data from FX substation by using email or web-browser interface
Substation can collect history data from measurement points and save it in the substation's internal memory. This data in form of graphs or tables is available at the web-browser.
History data cannot be copied directly from substation over FTP, but there are two ways to transfer id to user's computer.
Sending by e-mail
At the selected history group (Usermode -> History) shall be selected "Email send" flag and corresponding e-mail sending settings.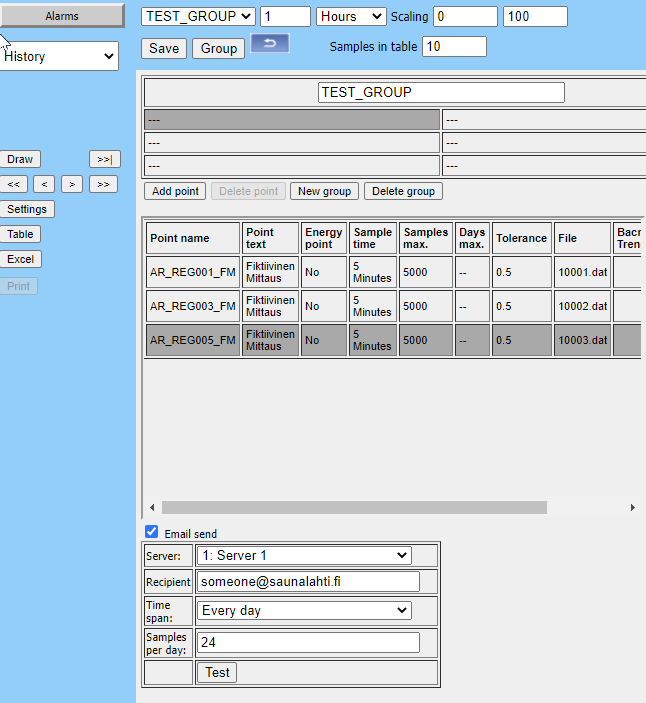 NOTE! Set and save history group data showing period, "Scaling", "Samples in table" parameters before sending to make CSV file correct.
You can press "Test" button for immediate e-mail sending. Please note that e-mail receiving may delay due to Internet connection and/or e-mail server processing.
Once a day (oe weekly, depending on settings), the following e-mail shall be recieved: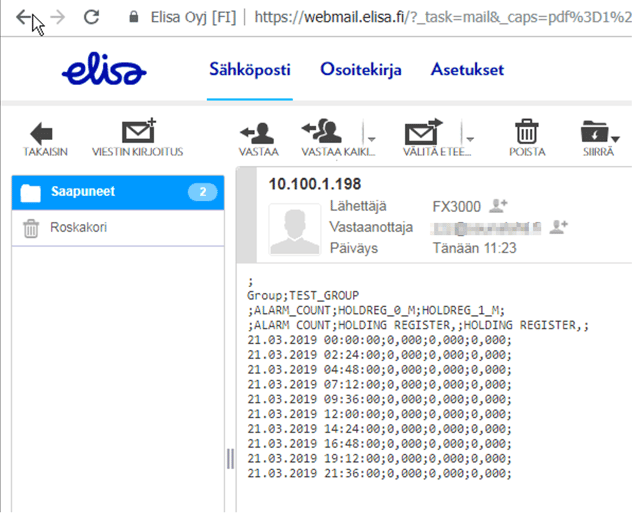 This mail contains whole group hsitory data in CSV format.
You can copy this data to Microsoft Excel and save it as *.CSV file for future processing.
Manual saving
When e-mail sending is not an option, it is possible to save history data directly from substation's web browser interface.
From selected history group page it is possible to export corresponding table data to Excel CSV.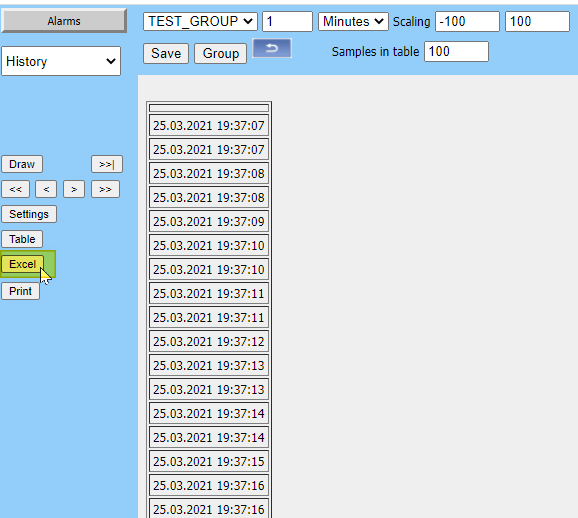 NOTE! Set and save needed time period, "Scaling" and "Samples in table" parameters before exporting to make the CSV data correct.